Lady Of Peace Center – Sheraton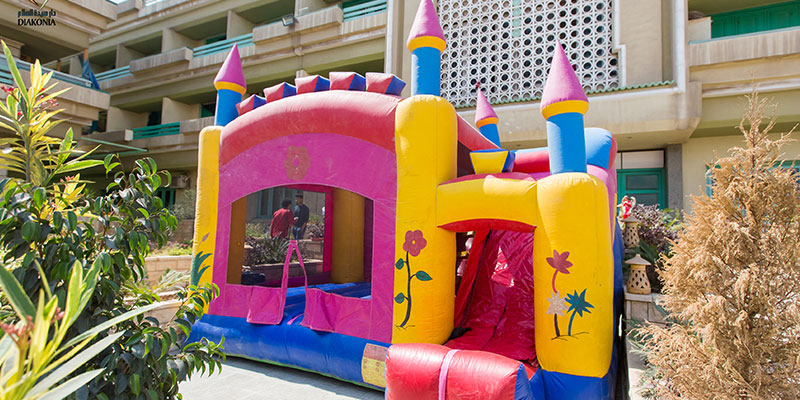 Brief
Our Lady of Peace House offers a number of services, including a special care home for orphans, a morning service for people with special needs, a consultation office for special needs parents, a meeting room and a reception hall for conferences and seminars.
Available Services
Our Lady of Peace service: We welcome our children with special needs during the academic year, where they enjoy the lessons as well as workshops such as sewing and others.
Counseling Service: Diaconia provides counseling and counseling services for parents of children with special needs and how to deal with them.
Address:
5 Sayed  Zakaria St - 1134 Square Sheraton, Cairo, Egypt
Lady Of Peace House Manager:
Mrs. Sonia Salib 
Hotel Reservation Responsible:
Mr. Nashaat Saad
(+2) 01206492966
Women Residence Responsible:
Mrs. Elham Roshdi
(+2) 01229142904